Eric and Lori opened the Massage Envy in Longmont, CO a few years ago and now have a new location in Superior, CO. This was a fun event to photograph. It is always exciting to see a new business opening, and to be a part of the Grand Opening is even more exciting. It is such a great way to draw family, friends, and the public in for support. I believe this Massage Envy location will be great for their business. It is located just off HWY 36 and McCaslin Blvd in Superior. So, if you live in the area or looking for a place to have an amazing massage, then this place is right for you.
Eric and Lori with their twins.

These girls are already hard at work.

Special guest appearance by Rod Smith! What an exciting surprise! For those that don't know, Rod Smith is a former American Football Wide Receiver and played for the Denver Broncos for 13 seasons. He is also a 2 time Superbowl Champion, 3 time Pro Bowl Champion, and 2 time All Pro Champ. In 2012 he was inducted into the Broncos Ring of Fame. Now he is a business entrepreneur.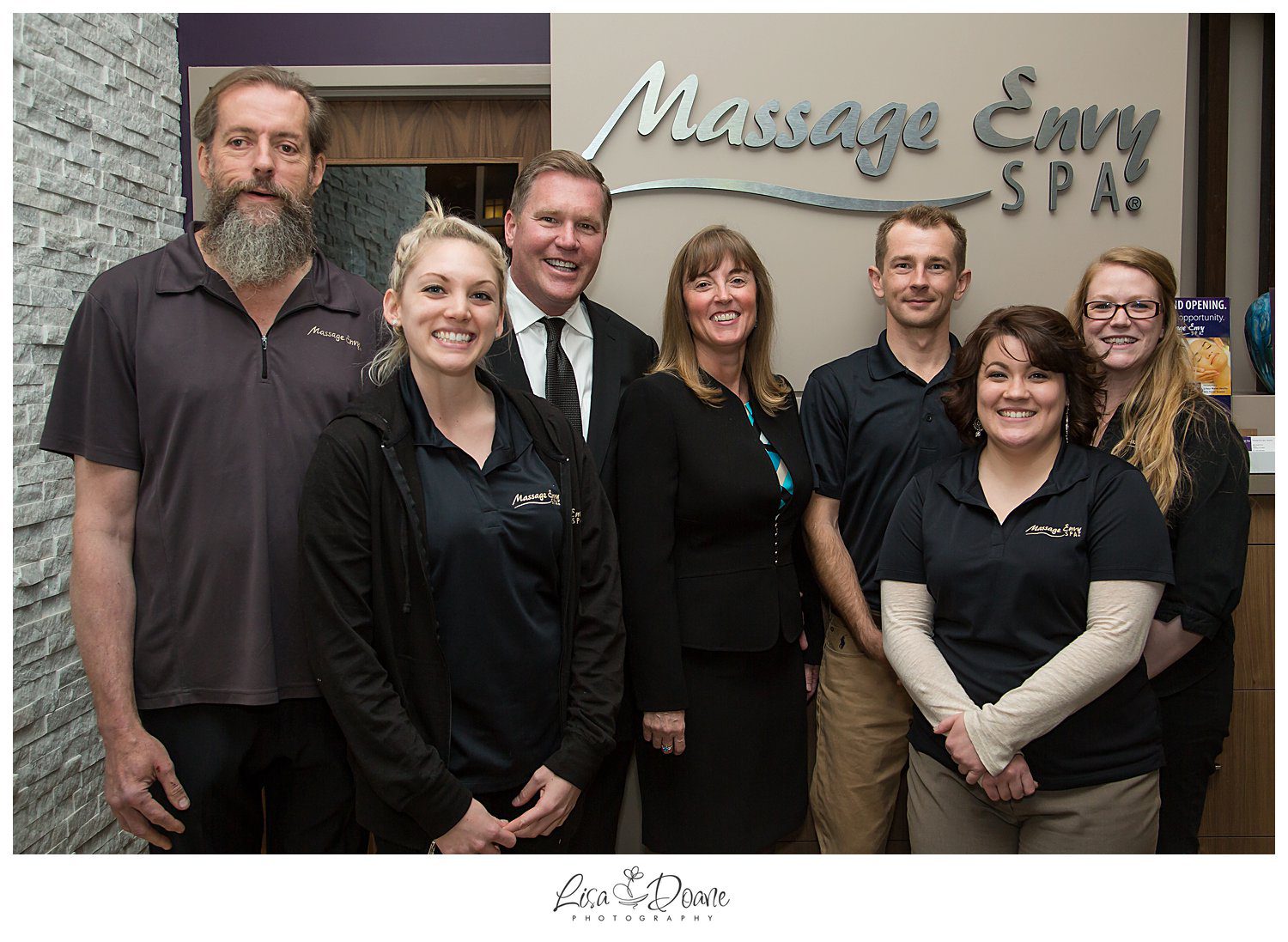 Check out this gorgeous relaxation room. I love the colors in here.

And the massage rooms definitely have a very relaxing feel to them.

Interested in a couples massage? There are rooms for that too!

On your way out, be sure to grab some of their great products.